What does a Managed Service Provider do?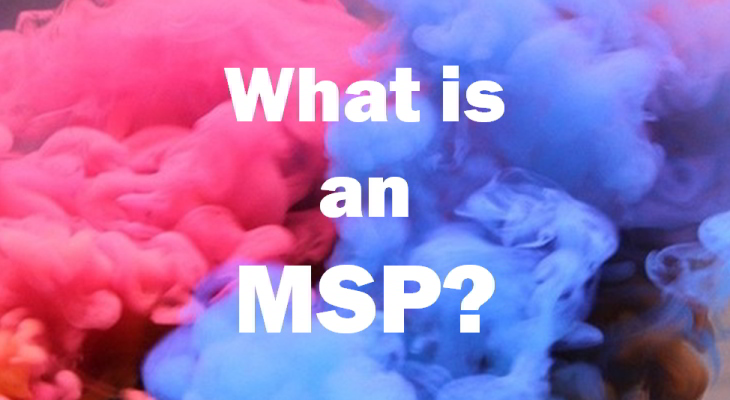 Computer One is a Managed Service Provider with a long history of success across Australia and the Pacific Islands. But what does the term, "Managed Service Provider" actually mean?
The terms "Managed Service Provider", or "MSP" refer to a firm that carries out one or more IT-related services on behalf of its clients that either can't be done by an internal team, or that have been determined to make more sense to outsource.
The scope of services can run to practically anything in IT. From managing critical backups, to 24-hour security event monitoring and response to the typical managed helpdesk that is most people's impression of Managed Services.
An MSP might have a separate Projects division that handles one-off services or recurring services that require a Projects team to kick them off before they're handed over to the Service Delivery team.
Some MSP's specialise in only one stream of projects like security-as-a-service. Others, like Computer One, are capable of providing services across the board to act as a consolidated IT function.
Are there standards for Managed Services? What should you look for?
Any provider of recurring monthly IT services can label themselves an MSP, so it's wise to look under the bonnet for more information before making a shortlist of firms you might choose to deliver all or part of your IT function.
The most commonly-cited standard for managed services is ITIL – the "IT Infrastructure Library". Originally published in the 1980's by a British government department called the Central Computer and Telecommunications Agency (CCTA), ITIL has undergone several transformations to become the de facto standard for good service delivery in IT. The latest publication, known as ITIL V4, was released in Q1 2019.
ITIL provides a core set of service standards that guide cultural development, collaboration, integration, iterative workflow and measurement of customer satisfaction in managed service delivery.
When choosing an MSP, you would do well to ask to see their ITIL-compliant procedures or if any of the staff in the team are ITIL-Certified.
Are there independent ratings for MSP's?
Yes, there are several well-recognised industry awards.
Most notably, there's the MSP501, an annual list of the 501 biggest and best MSP's in the world. Run by a website called Channel Futures, the MSP 501 ranks MSP's by turnover, breadth of service delivery and number of clients, among other decision points.
As an aside, Computer One has maintained a strong position in the MSP501 for the last 4 years as one of just a handful of Australian IT companies, and anticipates a return to the list in 2020.
So how do you choose a good MSP?
We have provided many of the answers in our guide to choosing an MSP.
You can download it here, for free.