A Data Backup and Recovery Service will prevent you from getting caught out when your primary storage fails.
Poor backup configuration, ineffective testing, and failure to establish a long-term backup regime can cost your business everything when something goes wrong and you lose data permanently.
Also known as Backup-as-a-Service, you can combine our backup service with other managed services or consume it as a standalone. So, let's talk. We can backup your data safely and cost-effectively for as long as you want to retain it, allowing your business processes to continue at all times.
If you're looking for a Data Backup and Recovery Service, consider Computer One.
What is an IT Disaster Recovery Plan (DRP)?
It's always good to be prepared – and with a Computer One disaster recovery plan, you can be prepared for anything.
An IT disaster recovery plan sets the procedures that protect and ensure the recovery of your company's IT infrastructure, systems and data after moments of disruption. The procedures minimise data loss, help maintain business continuity, and mitigate the overall impact.
Every recovery plan also includes a recovery time objective and recovery point objective, which define the maximum amount of time before your critical systems will be back online after disruption and the maximum amount of time between data backups prior to a disruption. When we design an IT disaster recovery plan, we provide advice on these two objectives after conducting a detailed analysis of your business operations and the scale of your disaster recovery footprint.
Our Data Backup and Recovery Service Features
Fast, reliable disaster recovery process
When disaster strikes, you want the security of knowing that your business operations are only minimally affected and that your IT disaster recovery plan is state-of-the-art and fail-proof.
Our disaster recovery procedures are designed with just that in mind.
World-Class Service is Standard
The international benchmark for client satisfaction with Managed IT Services is the Net Promoter Score. It's the same, standardised question no matter where you go: "On a scale from 1-10, how likely would you be to refer our service to colleagues and friends?"
We regularly test and benchmark our NPS against the best IT providers in the world, and our score rivals and exceeds them every month. Our Managed IT Service is quite honestly, World-Class.
We're very proud and have worked hard to achieve it. It's your promise of excellent service.
It's also what leads to testimonials like these…
These brands trust our Data Backup and Recovery Service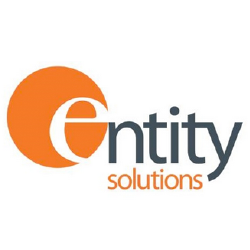 Entity Solutions
"They have served us for 10 years and we trust their staff, their integrity and their technical knowledge.
The expertise in their company is something I don't think we would get if we hired 2 or 3 people directly.
I'm pleased to recommend their services."
Jonathan Knowles
Executive Director – Technology and Innovation

ReAD ALL CASE STUDIES
IT Disaster Recovery Plan FAQs
What sort of disasters do disaster recovery plans cover?
IT recovery plans can protect your data and business operations against cyber attacks, hardware and software failures, security breaches, power outages or  natural disasters that affect any IT systems or equipment, such as flooding and fire.
How often should my recovery plan be updated?
The frequency with which you should review your IT disaster recovery plan generally depends on the size of your business, although we recommend doing so at least annually or after any significant changes to your IT infrastructure.
Is a disaster recovery plan different from a business continuity plan?
Yes, there is a difference between the two. While business continuity planning focuses on designing strategies that will maintain normal operations if a disruptive event were to occur, an IT disaster recovery plan process specifically focuses on the recovery of a company's IT infrastructure, systems and data.
What are the key elements of an IT disaster recovery plan?
An effective IT disaster recovery plan should include a comprehensive risk assessment, a detailed inventory of critical data, applications, and IT infrastructure, a clear recovery strategy, and a communication plan. It should also identify roles and responsibilities of key personnel, backups for both on-site and off-site storage, and testing procedures to ensure the plan is effective.
We welcome the opportunity to discuss your organisation's disaster recovery planning process.
Please call us on 1300 667 871 or fill in the form below and we'll be in touch quickly.






Our Address
Telephone
1300 667 871 or +61 7 3220 0352
Brisbane Office
Level 5, 488 Queen Street, Brisbane, QLD 4000
Sydney Office
Level 21, 133 Castlereigh Street, Sydney, NSW 2000
Melbourne Office
Level 28, 303 Collins Street, Melbourne, VIC 3000
Industry Expertise