We are Total Service Providers
We supply, install and maintain weather-tolerant telecommunications, Wi-Fi and local phone networks, operations centres, internet-enabled sensors, video communication and other technology. We also design and deliver cybersecurity, make custom software and put teams on-site, as required.
We also develop IT roadmaps that deliver long-term savings and competitive advantage to Primary Producers.  

Let's talk about what you need.
Remote Services are our Specialty
On any given day, a large number of our team are working in the field.
From a plantation forest to a dusty mine-site right up to a jungle island off the coast of PNG, our team are experienced at getting the job done wherever it is.
Where we don't have the internal expertise to tackle a particular project, we'll use one of our network of trusted contractors, acting under our project team's guidance.
Ultimately, we take responsibility for making sure that your on-site requirements are delivered on-time, on-budget.
Key Features of our IT Support for Primary Producers
These clients trust our Managed IT Support for Primary Producers.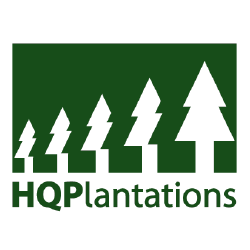 HQPlantations Pty Ltd
"Computer One conducted a comprehensive, independent review of our ICT environment and compared it to both our documented Technology Roadmap and the front-line perspectives of our head office and field teams.  
They delivered a functional and pragmatic report with a refreshed ten-year Roadmap and four years of detailed actions, specifying how to bring the long-term vision to reality.
In going to market, we sought an arms-length, unbiased assessment from a company capable of quickly understanding our software, infrastructure, communication standards, head office and field operations, and information security requirements. We needed an organisation that could identify service gaps and help us make the most of the technology investments we had made to-date.
Computer One's quote was, in fact, at the top end of the pricing we received at tender. But the firm's history, the description of their methodology, the straight-talking nature of their answers to questions and the accreditation of the staff that would be involved in the review convinced us that we could expect an excellent result.
I'm pleased to say the report delivered on our expectations, was well executed and completed in the required timeframe."
Harish Lal
Chief Financial Officer/Company Secretary

ReAD ALL CASE STUDIES
We welcome the opportunity to talk to you about your IT Support.
Please call us on 1300 667 871 or fill in the form below and we'll be in touch quickly.






Our Address
Telephone
1300 667 871 or +61 7 3220 0352
Brisbane Office
Level 5, 488 Queen Street, Brisbane, QLD 4000
Sydney Office
Level 21, 133 Castlereigh Street, Sydney, NSW 2000
Melbourne Office
Level 28, 303 Collins Street, Melbourne, VIC 3000
Industry Expertise