With almost two decades of experience, it's fair to say that we are cloud experts.
But it is important to note that we don't always advocate a cloud-only approach. There may still be benefits to a hybrid cloud approach to your computing and storage.
Instead of pushing a particular solution, we listen to your business requirements and recommend the best mix for you.
With us, you get the solution you need, usually for less than you thought it would cost. But don't forget the coffee!
Our Cloud and Hybrid Cloud Skill Set
BROWSE COMPUTER ONE'S SERVICES
Key Features of our Cloud and Hybrid Cloud Services
World-Class Service is Standard
The international benchmark for client satisfaction with IT security services is the Net Promoter Score. It's the same, standardised question no matter where you go: "On a scale from 1-10, how likely would you be to refer our service to colleagues and friends?"
We regularly test and benchmark our NPS against the best IT providers in the world, and our score rivals and exceeds them every month. Our Managed IT Service is quite honestly, World-Class.
We're very proud and have worked hard to achieve it. It's your promise of excellent service from our IT company.
It's also what leads to testimonials like these…
These companies trust us with their Services
Centrepoint Finance
"We've been so happy with Computer One that we've entrusted them with our custom software development.  We can see a long-term relationship and trust that they'll be our partners for a long time to come."
Megan Muggleton
Chief Technology Officer

Specialty Fashion Group
"It was important to us to find an Australian-based support team that could fit with and complement our internal IT team, then scale with us over time. We found that in Computer One."
Sean Ellaby
Group Head of IT Operations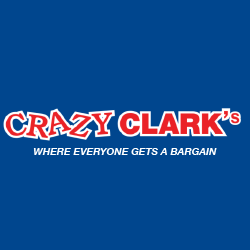 Discount Superstores Group Pty Ltd (Crazy Clarks and Sam's Warehouse)
"My message to other IT Directors is, you can rely on Computer One to understand the job, lead the way and scale to perform the work without issue.
I'm confident that you will reflect very positively on your decision to appoint them."
Dave Hartwich
General Manager – IT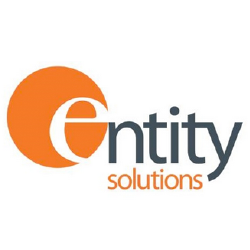 Entity Solutions
"The expertise in their company is something I don't think we would get if we hired 2 or 3 people directly.
I'm pleased to recommend their services."
Jonathon Knowles
Executive Director

ReAD ALL CASE STUDIES
If you're looking for a new Cloud or Hybrid Cloud Provider, you should speak with us. Our Australian-based team will surprise and delight you with our world-class service levels.
Call us on 1300 667871 or Contact us here






Our Address
Telephone
1300 667 871 or +61 7 3220 0352
Brisbane Office
Level 5, 488 Queen Street, Brisbane, QLD 4000
Sydney Office
Level 21, 133 Castlereigh Street, Sydney, NSW 2000
Melbourne Office
Level 28, 303 Collins Street, Melbourne, VIC 3000
Industry Expertise