Mining IT Services aren't glamorous, but the challenge is superb.
We love connecting mines in the middle of nowhere back to the rest of the world, then optimising the connection to allow you and your team to do things you can only dream of now.
We specialise in working for junior miners, helping them move from exploration to full production cost-effectively.
We also help those companies that are aligned with the industry, like drillers and civil contractors.
If you're looking for an expert in IT for Mining, you're looking for us. Let's talk.
Key Features of our Mining IT Services
These clients trust our Managed IT Support for Mining services.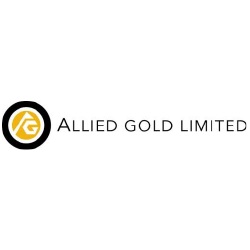 Allied Gold
Just a short note to say thanks for the work done on our Simberi and Solomon Islands mine sites.
You scaled with us every step of the way and gave us the kind of support that we would like from every supplier. You were always reliable, proactive in your outlook and fast to react when we needed it.
Your team's attitude is what impressed me the most. Nothing was a challenge too great for them. It goes without saying that I would recommend you to any mining operation
Frank Terranova
Managing Director and CEO

Orbis Gold
They're quick and thorough and able to meet all the challenges we throw at them.
Peter Harding-Smith
Chief Financial Officer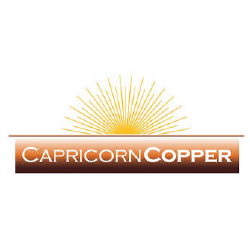 Capricorn Copper
ICT is a bit like maintenance. No-one ever calls to tell you the network is running fantastic, they only ever call you when there's a problem. And dealing with Computer One it's been fantastic. Everyone thinks their problem is the most important and Computer One attends to each one. Plus, the level of assistance calls is dropping, which is great news.
At the end of the day it's cost-effective support. That's the biggest thing for us. We're here to make money and be here for the long-term and that's what Computer One are helping us to achieve.
Mark Koffal
Commercial Superintendent

Orbis Gold
Brisbane is not a large city. You can't deliver a bad performance and walk away from it because everyone will hear about it.
Computer One is known in the junior mining industry and for all the right reasons. They're quick and thorough and able to meet all the challenges we throw at them.
We were very pleased with the seamless transition from our previous IT partner and we're looking forward to a continued association.
Peter Harding-Smith
Chief Financial Officer

ReAD ALL CASE STUDIES
We welcome the opportunity to talk to you about your Mining IT Support.
Please call us on 1300 667 871 or fill in the form below and we'll be in touch quickly.




Our Address
Telephone
1300 667 871 or +61 7 3220 0352
Brisbane Office
Level 5, 488 Queen Street, Brisbane, QLD 4000
Sydney Office
Level 21, 133 Castlereigh Street, Sydney, NSW 2000
Melbourne Office
Level 28, 303 Collins Street, Melbourne, VIC 3000
Industry Expertise