Our Information Security Consultants help you understand your threats, prevent, and respond to them.
Our team consults to some of Australia's best-known brands on their information security needs. We keep availability high while ensuring their networks are secure from threats, their brands are secure and they are compliant with legislation.
If you're looking for an Information Security Consultant, here's why you should consider Computer One.
Typical IT Security consultant engagements
World-class Service is Standard
The international benchmark for client satisfaction with Managed IT Services is the Net Promoter Score.  It's the same, standardised question no matter where you go: "On a scale from 1-10, how likely would you be to refer our service to colleagues and friends?"
We regularly test and benchmark our NPS against the best IT providers in the world, and our score rivals and exceeds them every month. Our service levels are, quite honestly, World-Class.
We're very proud and have worked hard to achieve it. It's your promise of excellent service.
These brands trust our IT Security Consultants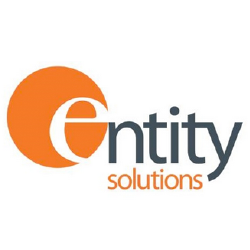 Entity Solutions
"They have served us for 10 years and we trust their staff, their integrity and their technical knowledge.
The expertise in their company is something I don't think we would get if we hired 2 or 3 people directly.
I'm pleased to recommend their services."
Jonathan Knowles
Executive Director – Technology and Innovation

Andersens
"Computer One is what I'd describe as a true partner to the business, proactively working with us to solve problems or create opportunities rather than merely providing a service.
The overarching deliverable of their service is value for money."

ReAD ALL CASE STUDIES
For strategic guidance without prevarication, talk to a Computer One Information Security Consultant
Please call us on 1300 667 871 or fill in the form below and we'll be in touch quickly.






Our Address
Telephone
1300 667 871 or +61 7 3220 0352
Brisbane Office
Level 5, 488 Queen Street, Brisbane, QLD 4000
Sydney Office
Level 21, 133 Castlereigh Street, Sydney, NSW 2000
Melbourne Office
Level 28, 303 Collins Street, Melbourne, VIC 3000
Industry Expertise