Is Outsourcing the same as Managed IT services?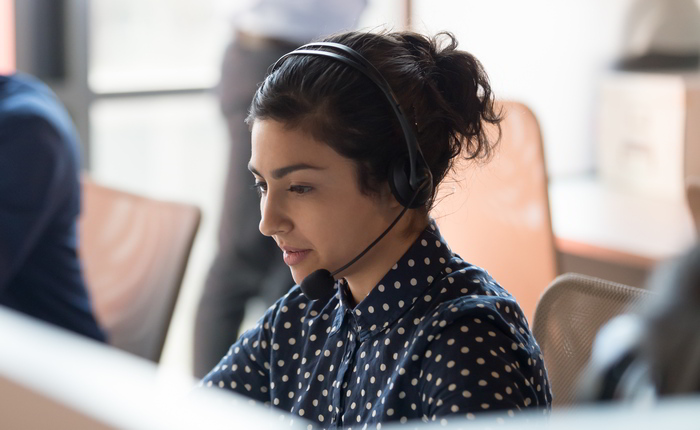 When it comes to IT, there are a lot of options for how you manage it.  You can build your own team from the ground up, completely outsource your entire IT operation, or create a hybrid team in partnership with a managed IT service provider specialising in delivering specific outcomes against pre-determined performance levels.
In this article we have outlined some of the similarities and major differences between outsourcing your IT and partnering with a managed IT service provider.
What does "Outsourcing" mean?
"Outsourcing" and "Managed Services" are often used interchangeably, and it's not incorrect to do so as they align on many elements. But to Computer One, "outsourcing" is when you choose to buy in all of the services to replace a function that you formerly ran in-house, like your service desk or your network management.
What are the benefits of outsourcing?
Wholly outsourcing your IT is most commonly done as a way to save on cost. By engaging an external party to respond to user help requests and manage your network you are matching your business needs to an organisation with a large body of workers exclusively focused on resolving technical issues.
Outsourcing is often associated with transferring IT operations to an overseas location. India is famous for its ability to provide low-cost tech support to resolve most low-level user enquiries.
What is the cost of outsourcing?
The main issue we hear from clients switching away from an outsourced model is that with outsourced IT the decrease in cost is accompanied by a decline in institutional knowledge and a subsequent increase in the time it takes to resolve problems. When they experience an issue, your staff members join a queue of users from many different companies who all have issues and email or dial in to the same call centre. Even the most-skilled and best-intentioned employee can only solve so many issues in a day. To save cost, resolution times and quality are potentially compromised in outsourcing your IT.
What is meant by "Managed IT Services"?
A Managed IT Service Provider is a company that can handle part or all of your IT function. If you choose to hand off just some of your IT operations, you can slice and dice your managed service arrangements to complement your in-house team's strengths and weaknesses.
A Managed IT Service provider is measured through their performance against mutually agreed objectives that reflect important metrics for the success of your business. So, rather than simply providing an outsourced IT team to call on in resolving your users' issues, an MSP has to go further and commit to acknowledging and responding to issues inside a certain time period. They can also be measured on how often issues are resolved at the first point of contact, how long the average ticket takes to resolve, how long your users spend on the phone, how many issues of a given urgency rating are generated in a month… and much more. The key is to focus on the metrics that are important to the success of your business.
What are the benefits of Managed IT Services?
The setting of specific objectives means the Managed Service Provider has to allocate sufficient resources to achieve them. They must also gather detailed knowledge of the client's computing environment and organisational chart at the commencement of services to ensure their Service Desk team has the means of resolving user help requests efficiently.
Harnessing the resources and methodology to deliver higher performance often means the MSP is more expensive on paper than an outsourcing partner. But when you factor in increased productivity from faster issue acknowledgement and resolution, minimal communication frustration and the MSP's incentive to proactively reduce problems, the MSP model is typically quite attractive.
The nature of the arrangement means the Managed Service Provider is incentivised to identify and resolve the underlying causes of issues within their control. They don't get paid more when there are more problems to resolve and they aren't paid a simple day rate for their team members. To be profitable, they must actively reduce the number of tickets they face.
The last word
Outsourcing to an external, and possibly overseas-based, IT provider can result in cost savings, but you run the risk of increasing your users' frustrations. It's best for a company with simple IT problems and a large workforce.
Partnering with a Managed IT Service Provider means you can set performance goals that you know are important to your business and will be achieved. It's a more expensive option but you can create very specific contracts and obligations that complement your in-house teams weaknesses, making overall value stronger in the minds of many decision-makers.
Other reading
Check out our guide to choosing a managed service provider.
Read our article comparing the pros and cons of outsourcing versus in-house IT.
And read our article on comparing MSP's using Net Promoter Score.